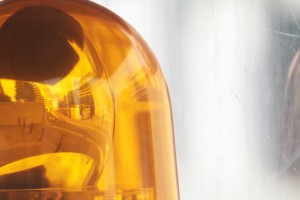 Hey Folks,
Two of my close friends had an argument and it's sad.  They don't agree on some things and those things are important to them.  That means that things probably won't be the same between them.
This happens all the time, but today …
You are going to be disappointed in one of my friends.
If you know me at all, you know that I think the world of my friends.
Many of my friends are clients, partners and those very special people that come to my events.
You know that I consider Impact to be a very special family who are some of the most generous and giving people on the face of the earth.
I brag on you all the time.
In fact, I truly believe that there is no better place on earth for my friends to be than all together at my events.
And now I'm going to tell you that one of my best friends is going to let you down.
It's been a while, but I waited to tell you until now.
You see, I got an e-mail from a friend telling me that I should warn you about another friend that comes to my events.
Apparently, things haven't been going so well between my friends.  Promises were made and promises broken.
Things didn't happen that should have.
I don't like to say negative things about anyone, but I'm going to warn you about someone, because a friend said that it was my duty to let you know and they are probably right.
When I tell my friends, the  Impact family, subscribers and my clients about this person, some of you will be SURE that you know exactly who I'm talking about.
In fact, you may know deep in your heart that YOU told me to warn the rest of the world about this person, because you DID write me and tell me what happened to you.
But, you will be at least partly wrong …
Look I know that you think that I'm just trying to protect this person.  People tend to think I'm a nice guy and you may think that I'm going to take the easy way out and just gloss over things. But the truth is …
One of my friends is someone that you don't want to be associated with.
In fact, when I tell you who this person is you will agree that they are completely wrong about most things.
This person has closely held belief's that you could never hold and I know that you are passionate about what you believe.  After all what is right is right and what is wrong is wrong … isn't it?
You know that they are a little strange, okay maybe you think they are downright weird.
And this person doesn't just let you pass by without noticing them!
They are passionate!
They are loud!
They talk about ideas that don't make sense at all.
And you wish that this person would PLEASE GO AWAY!
Believe me I understand, because I've been disappointed in them a time or two just like you have.
You DO deserve a warning and you SHOULD be aware!
My friend will let you down.
My friend will fail to deliver
My friend will disagree with you – loudly.
My friend will never believe what you do.
But, here's the bottom-line …
It may not be what you want to hear, but it's the truth.
That's my friend and I'm not going to tell them to leave.
They are still going to be welcome at my events.
No matter what they've done or how much they let you down or what they believe.
No matter how wrong they are or how much they may hurt other people in the years to come this person will always be my friend.
Whatever their country of origin, race, philosophy, religion or political beliefs are they are still my friend.
I couldn't judge them if I wanted to.
I know how hard life is and it's just not in me to condemn anyone.
I leave that to others, because…
I am often wrong.
I've let people down often.
I often disagree with you.
Whatever you believe, I will never believe as exactly as you do.
Whatever your background, mine is different.
So do you think you know who my friend is?
Well you are at least partly wrong. Because this post is not about one individual, it's about at least a dozen at ANY point in time and it's happened over and over for as long as I've been involved with people.
My friend wanted me to warn you and you've been warned.
It's only fair to know that people will disappoint you.
But you know what's amazing to me?
My friends will give when they have nothing to give.
My friends will care when they have nothing to care about.
My friends will love in the face of hate.
My friends will have courage in the face of fear.
My friends will stand up and die for you when they could live and let you die.
That's the amazing thing about my friends.
Come to one of my events and get to know my friends!
Live events move you faster than anything I know.  Building relationships is crucial and successful people attend live events.
I've love to meet you in person and introduce you to amazing people to get you on the way.
https://kenmcarthur.com/events