Event Producers Love Ken McArthur
As an event producer, you have three major concerns:
Adding value to your audience
Generating profit in a way that feels right
Guarding your time carefully, and maximizing the value of it
Here's how Ken can help you do all three in a single presentation.
Ken offers a remarkable live presentation that teaches business professionals how to generate an audience of millions for their ideas, products and services, using the power of leveraged impact and the art, science and technology of highly engaged audience building to impact the world and expand their revenue streams quickly and easily.
It's a high content presentation, with a ton of actionable, standalone content. If you choose, at the end of the presentation, happy attendees can be offered the opportunity to be a case study in the Impact Factor Movie.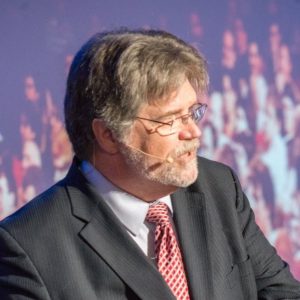 Ken McArthur is a sought after International Speaker, bestselling author, film producer, marketing expert and remarkable innovator.
Discover how Ken leverages  the power of the art, science and technology of leveraged impact, using leveraged insights and mass influence strategies to expand the reach of all your ideas, products and services through the power of collaboration and active relationship marketing.

Ken leaves his audience inspired, entertained, and armed with strategic tools to create massive impact.
Ken McArthur Speaking to 15 million people on CNN in Philadelphia
Ken McArthur Best-Selling Author of Impact: How to Get Noticed Motivate Millions and Make a Difference in a Noisy World Spreads the "Speak Up Save Lives" Message and Information How to Prevent Teen Suicides to an Audience of 15 Million Live on Comcast CN8 to in Support of the Entire Impact Action Team.
Endorsed By New York Times Bestselling Authors
"Kenneth A. McArthur is one of the most low-key geniuses I've ever met. I've never met anyone with such a big brain who had such a big heart."
Mark Joyner
New York Times Best-Selling Author
"The Irresistible Offer"
Ken McArthur Reaches 1.9 MILLION People Speaking at Brendon Burchard's Life's Golden Ticket Event.
Ken McArthur took his Impact Action Team to Brendon Burchard's Life's Golden Ticket event and built an audience of 1.9 Million people live in a single weekend.
Here's what Event Producers and Attendees are saying about Ken McArthur
Your Attendees Are Hungry For This Content And Will Love You For It
This fast-paced and exciting content is targeted towards entrepreneurs and small business owners, but can be especially helpful to:
Coaches
Speakers
Consultants
Authors
Service professionals
Bloggers
Podcasters
Online Marketers
Content Creators
Activists
Non-Profit Organizations
Corporate Visionaries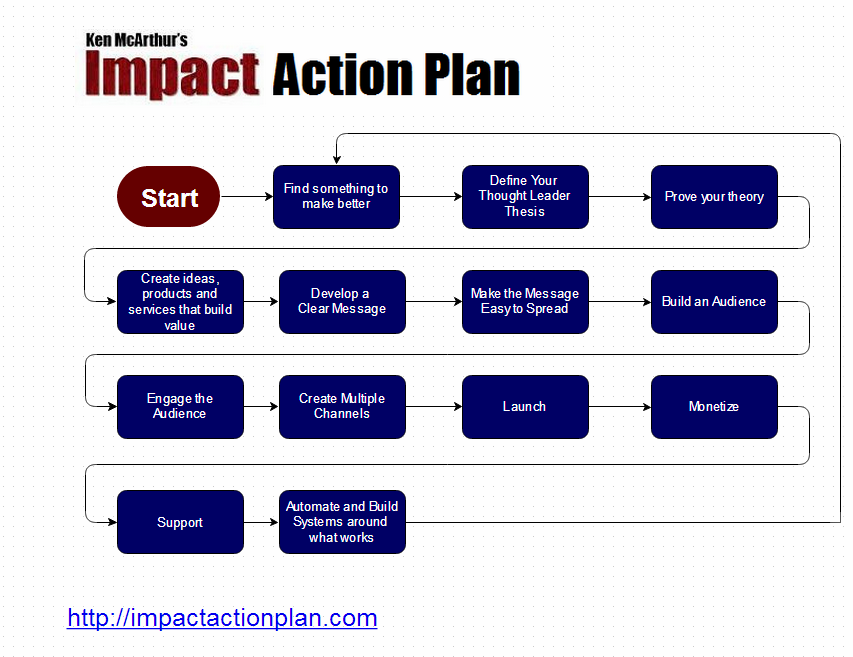 During his presentation, Ken reveals the essential marketing & monetization best practices from his Impact Action System
The Impact Action Plan System is unique. It's the world's only PROVEN comprehensive marketing and partnering building system focused entirely on making sure that your ideas, products and services spread like wildfire to millions of people each day through the amazing leverage of science, technology, collaboration, marketing and partnering — to build solid profits for your business or organization.
It only takes minutes to get started, but builds profits and relationships that can last a lifetime.
This new adventure will take your visibility, reach and profits to a new level that you can't even imagine right now by leveraging the power of clear direction, knowledge and community.
During this remarkable presentation, your attendees will discover:
The two most essential questions, you need to ask before you start any project.
The three things you absolutely HAVE to have to make money.  (Leave out one and you won't make any money, have all three and you are guaranteed to make money.)
The two CRUCIAL elements you need to build a mass audience and one required insight.
Ten Practical Steps to Build a Highly Engaged Audience of Raving Fans
Five ways to make sure your message spreads like wildfire.
How to break the Viral Coefficient Barrier and get "hockey stick" growth!
Real-Life Case Studies for generating a brand new audience of millions.
Your attendees will walk away with a step-by-step game plan.
We won't waste their time – this is solid content providing cutting-edge, rock-solid information, with no strings attached.
Everyone is able to get all of their questions answered live.
At the end, if you choose there is special offer to be a case study in Ken's upcoming movie. It is seamless with the content and is NOT a pitch. It's a nice invitation to take things to the next level that you as the Host will feel good about after.
Here's an example of the type of presentation I can do for your subscribers, called "Ten Crucial Steps To Build a Highly Engaged Audience of Raving Fans."  This webinar was done for Patryk Wezowski Founder of Center for Body Language – World's #1 Body Language Training for Business and the Creator and Producer of The Coaching Movie.