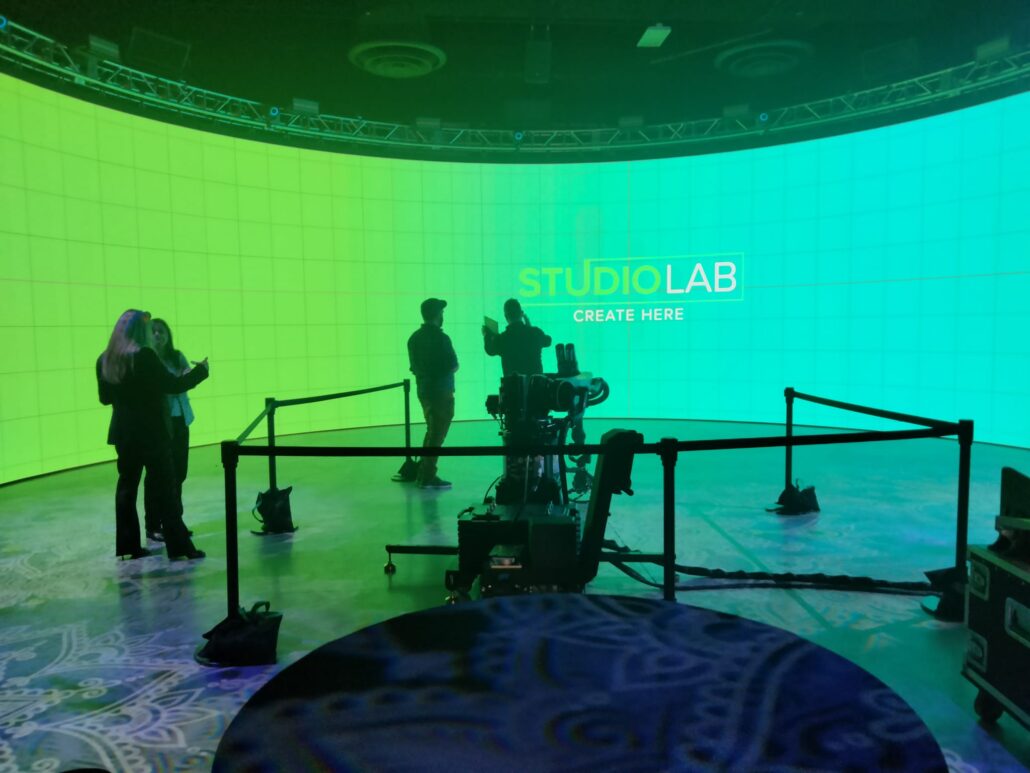 For me, the Impact Factor Movie became real the day I told Larry Steinhouse we were going to start filming the last week of August 2019.
Now bear in mind that I didn't have any money to start filming a movie, I didn't even have a completely finished script, or actors or crew, or gear!
But that was the day the movie became real.
Before that, it was just an idea. Almost a decade worth of ideas were wandering around in my head and not getting made.
Not being real!
Today, you can watch The Impact Factor Movie on major streaming platforms.
We had over 2,000 actors who wanted to be in the movie.
We had a great crew.
We completed production under budget and under schedule
We produced something I'm proud of
The Impact Factor Movie changed many lives along the way.
The actors who appeared in it, the crew, the people who watch it every day.
The impact continues forever as people impacted through this experience touch even more people as they live each day.
It's a real impact, on thousands of people, made through one REAL movie.
And all of this impact was created because we made the choice, put a date on it, and made it real.
Then I soaked it all in and said, "What's next?"
Now I can tell you because I made the choice and put a date on it.
I'm embarking on another HUGE project. It's millions of dollars bigger than anything I've ever done, and the potential impact is magnitudes more than I've ever created before (and that's saying a lot.)
I'm here to tell you it's real.
Why? Because I said so.
Now does that mean that all I have to do is talk about it and it's real?
Nope.
It's a choice. It's a choice to stick it out whatever obstacles pop up along the way. There will be thousands of them!
But, there are also countless opportunities! For every obstacle, there is a solution. Countless people before me have made their dreams real and I'm living proof that YOU can too.
In fact, I think we might even be able to work together to make YOUR dreams come true!
Believe me, if I can do something like this, you can achieve your own dreams.
It's a choice and putting a date on it is the first step to making magic happen.
So …
I'm opening a brand-new, state-of-the-art virtual production film, broadcast, and mixed-reality studio that will revolutionize the way we create our dream projects.
With a cutting-edge LED volume and the latest real-time technologies such as robotic camera arms, camera tracking, and motion capture this studio leverages game engines like Unreal Engine, and powerful disguise media servers to deliver innovative in-camera VFX (ICVFX) and xR (extended reality) experiences.
The studio also offers full drive-in access, which allows for easy loading and unloading of large sets, props, or equipment for your productions.
How does this apply to you?
It's all about YOUR projects!
Right now I'm selecting seven specific "Key Showcase Projects" to show exactly what this new studio can produce and your project could be a match for one of them.
These projects will be given high priority and claim the very opportunities to create in this powerful new studio.
And just to make it even better and to show what we can do working together in this remarkable facility, we will create your project at significantly reduced rates for these key projects.
Our requirements are specific and we are only choosing one for each type of showcase project, so if you are interested you need to let me know right away.
Here are the specific projects we are looking for:
A Feature Narrative Film with A-List Actors
A High-Visibility Documentary Feature Film Project
An Episodic Series Delivered on a Major Streaming platform.
A Brand Name Commercial
An A-List Live Streamed Music Concert
Top-Level YouTubers for a "YouTuber Influencer Play Time" Event. (What could you produce in this facility given a day to play.)
A High-Quality Gaming or Metaverse Showcase Project.
This is a brand new "state of the art" facility being built in the Greater Philadelphia, PA area being built right now and opening in 2024.
I'm currently lining up potential projects and scheduling this remarkable cutting-edge studio for the first quarter of 2024, but I'm looking for projects that can go into pre-production immediately.
Be the first to use it!
Benefits of virtual production include:
Natural scene lighting
Complete design freedom
Full environmental control
Building virtual worlds
Encouraging natural performances
Minimizing cost and avoiding budget blow-outs caused by natural light or weather
The flexible technology of virtual production allows for on-the-fly iteration and experimentation without posing a significant risk to the production or budget, offering complete creative freedom without compromising the practical necessities.
Combining LED, camera tracking technology, robotics, and real-time render engines, directors and actors are able to see what they're creating playing back in real-time, adjusting as they go.
I'd love to hear about your vision and specific projects that might be perfect for reaping the benefits of a state-of-the-art virtual production studio.
Please let me know if you have a project that fits and we can see if we can make it work for our mutual benefit.
Right now is the time to make the choice and set the date!
Let's make something real! Send me a message if you want to do this together!
All the best,

Ken McArthur
Best-Selling Author and Producer
KenMcArthur.com
The Impact Factor Movie
The Impact Masterminds