Note: Updated from an original article I wrote about Miro Grudzinski and his passion on September 8th, 2011 as he was returning to New York City to support uniformed service personnel who served after the the disaster of 9/11.

On Friday, January 27th, 2012, Miro took his own life in his home.  Miro was a friend and tireless supporter and member of the Impact and jvAlert Live Family who served his adopted country faithfully and uniformed service personnel around the world with a passion that will be impossible to be replaced.

He will be missed.

Ken McArthur
Miro Grudzinski Was Scary
I first met Miro coming off the stage after speaking at Brendon Burchard's "Life's Golden Ticket Event"
Stacks of boxes of blindingly bright T-Shirts were all around him announcing "Side By Side We Are One" and before I could turn around, Miro had me in one excitedly snapping my picture.
Miro was on a mission …
His passion was to promote the spirit of unity, brotherhood, friendship and solidarity between Canada and the United States of America, and to honour all uniformed public servants.
And he was very intense.
Literally, Miro Wanted to Change the World
How he was going to do that, I wasn't sure, but it wouldn't be for lack of passion.
Miro decided that he should go to my jvAlert Live event in Las Vegas despite the fact that he really didn't have funds to do it.
He seemed to think that the funds would magically appear.
Who knows how he did it, but when jvAlert Live started, Miro was there.
He was staying over a half hour away from the event location to save money, but
He was buying everything in sight with a borrowed credit card.
Every speaker's program was exactly what he needed for his grand vision.
Finally, I had to talk to him and tell him that he really shouldn't be buying all of these packages.
Miro argued passionately with me that I didn't understand and pleaded with me to meet him very early the next day so he could talk to me and show me his plan.
I wasn't the only person who was concerned about Miro.
His passion was making some of the attendees cringe a bit.
Ever meet someone with too much passion about something?
Early, early the next morning I met with Miro and discovered that he slept overnight outdoors so he could meet with me.
Miro pulled out a stack of papers and pictures.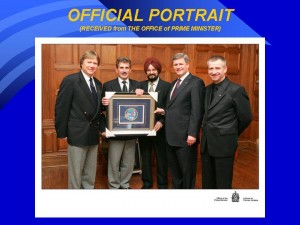 He had a massive plan, business structure and pictures of hundreds of officials and people he had met who were involved in his project including the Prime Minister of Canada and Members of Parliament.
And then he told me that he would have his own trailer by the time we met next.
That was hard to believe.
He was standing there with no money in his pockets, and thousands of miles just to get back home.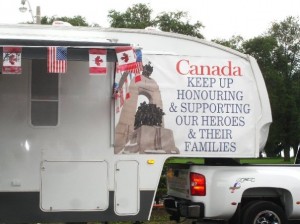 And he did it …
At the next jvAlert Live, he was there with his brand new truck and trailer.
Where Did This Extraordinary Man Come From?
Miro was born in Poland into a middle class working family. After losing his father at age fifteen he grew quickly in his life experiences and was forced to look after his mother and two younger sisters.
Miro went to Electrical Engineering School and later studied economic organization and management.
In December of 1983, together with his wife Barbara, they successfully completed their Masters Degrees.
After university, due to the political and economic situation in Poland, Miro returned to the Electrical Engineering field, taking again employment contracts abroad and later started his independent trading and property renovation business.
Landing as a permanent resident in April 1992, Miro immediately started working as a building supervisor and operator of numerous properties and then started an independent business. Always aiming for excellence and perfection, Miro found himself among business, community and political leaders receiving their acknowledgment support and guidance.
In 1995, Miro and his wife became Canadian citizens a fulfillment of his childhood vision and dream as a nine year old boy, when in 1965 seeing a Canadian flag for the first time during an international fair in Poznan, Poland, a deep desire to visit and complete his destiny in Canada was implanted in his heart.
Miro was involved in the community work and established and registered a foundation for families and children with special needs "HOPE FOR THE FUTURE".
In July 2002 with a group of strong supporters he started his stewardship mission and organized the first annual Hope for the Future Family Picnic with the attendance of the Mayor, Federal and Municipal politicians and the famous Canadian icon, the artist Charles Pachter.
Loyal to his citizenship and civic commitments, Miro also dedicated countless hours during previous and recent elections to support federal, provincial and municipal politicians regardless of their political affiliation. He always takes a stand to support those, whose major mandate is the welfare of the needy and less fortunate.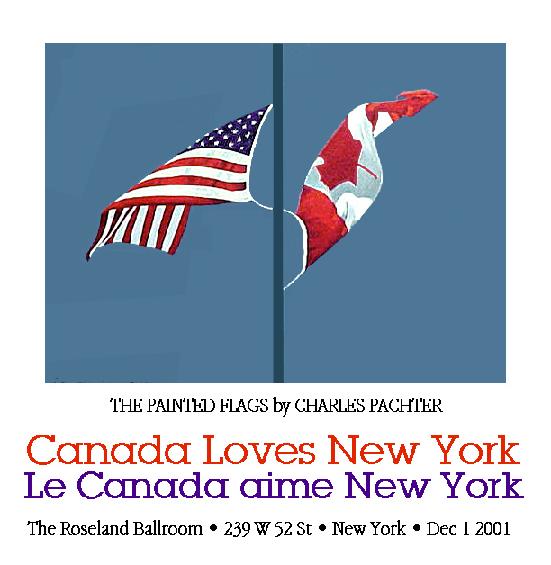 Meeting Mr. Charles Pachter and seeing his art in January 2002 he was inspired by the now famous painting "Side, by Side ­ The Painted Flags" dedicated to Ralph Gerhardt of Toronto and all victims of 9/11 disaster. Miro started his new life journey to promote the spirit of unity, brotherhood, friendship and solidarity between Canada and the United States of America, and to honour all uniformed public servants.
Using art in different forms and formats as the most powerful expression of the human spirit, and engaging art as the driving force to create financial resources, to support those in need, is the main direction of the development and teamwork of the devoted professionals who have joined in this great and fascinating life voyage.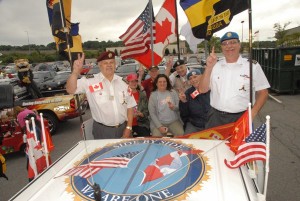 Miro's "Side By Side We Are One" is a nonprofit foundation specializing in raising money and providing programs for 9/11 victims and service personnel on a global basis.
It raises critical support funds and awareness organically, and in conjunction with global not for profit (NFP) foundations supporting similar causes.

Miro in New York City on the 10th Anniversary of 9/11
Since I met him, Miro has been tireless in supporting our uniformed service personnel and the relationships between countries and peoples.
To help commemorate the united efforts during the 9/11 crisis, Miro traveled back to where it all started to participate in a number of activities in New York City.
All the best,
Ken McArthur
Tobri.com
KenMcArthur.com
jvAlertLive.com
And more, more, more.
Click here to learn more about Ken McArthur