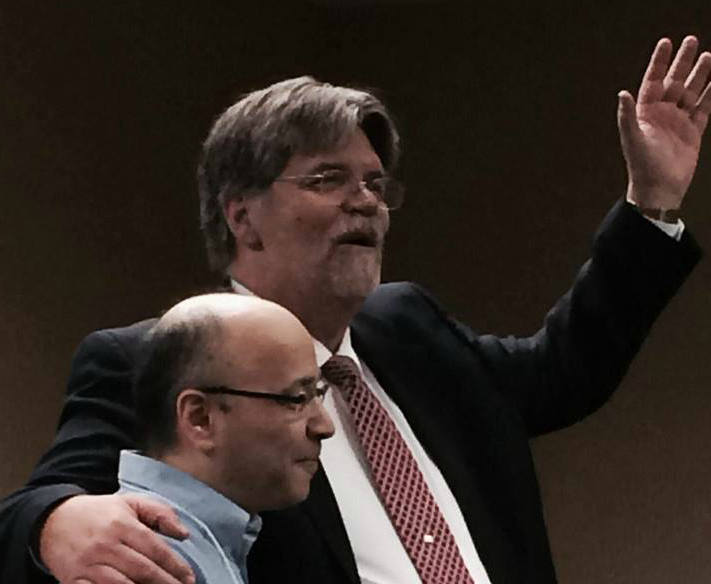 Dr. Sami Fab has been a treasured friend for many years and one of the fascinations we share is a love of viral marketing.
Now Sami has created a brand-new FREE viral service that can help you spread articles, tips, resources automatically that has a powerful, personal approach to getting your message heard and spread in a noisy world.
Personal is the key to getting a message spread when it seems like all the world is out to block your communications with your audience.
Now is the time to get positive messages and resources to the world and Sami's new free service can automate that entire process, make it easy for your friends and supporters to spread the word and place your resources in a brand new marketplace.
Here's a simple PDF file that describes how it works:
http://KenMcArthur.com/ShareItRocks.pdf
After you read my personal message at the top of the PDF file, be sure to scroll down and see how it works. Then you can personalize Dr. Sami Fab's overview and send that out to people who you think would be interested in this free resource.
I just produced a personalized version of my PDF file "10 Ugly Truths You Really Don't Want to Hear About Building a Business."
Now YOU can personalize the message at the top of that PDF and pass it on to friends with your own take on what the article is talking about.
Good things need to spread and we can all do the little things that make such a big difference.
Sharing has an impact!
REMEMBER:
It's important that we connect often because, my life is focused on helping you have an impact and I'm out there every day trying to make it happen.
If you've been THINKING about e-mailing me about working together, this is the day to do it!
I want to help and If you want to work with me this year, take a look at this :
It's wonderful to be working with people out there making a real impact in the world!
All the best,