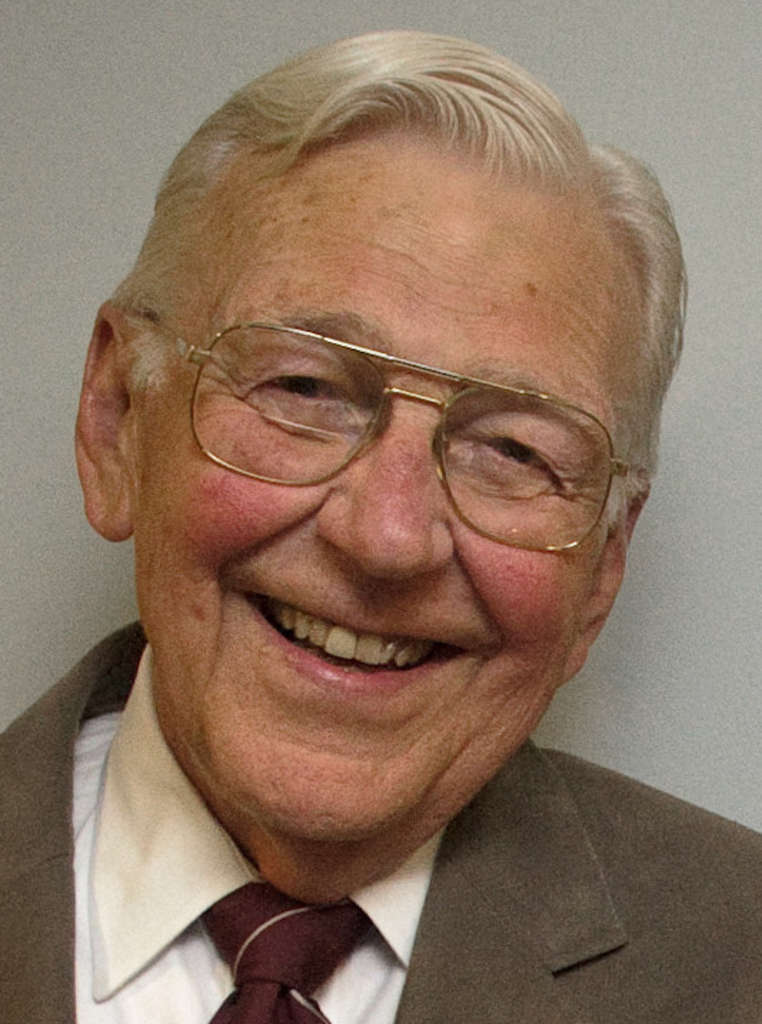 People ask me who my mentors are.
I always think of Ed Johnson and Mike Wert.
When I decided to become an entrepreneur again at the start of the dot com boom, I asked a friend to recommend someone to give me advice.
He suggested that I meet with Ed and Mike for coffee.
It's a good thing I didn't really know who I was sitting down with because I would have been pretty intimidated.
Ed Johnson popped into my head again this morning.
Why?
Because as I get older, I feel like I'm becoming more like him than I ever imagined I would.
For some reason, Ed decided to take me under his wing.
The phone would ring and it would be Ed.
His method was simple.
He would take me from business to business and introduce me to amazing people.
Ed would always say wonderful things about me, but I was much more interested in the very special people he introduced me to.
As I heard each person's stories I realized Ed had impacted each person's life in remarkable ways.
Countless people were thriving because of their connection with Ed's giving spirit.
Ed was one sharp cookie.
In fact, unknown to me he was a pretty big deal.
It turned out that Ed was the founder of Johnson Companies, the benefits consulting firm that designed the 401(k) savings plan.
In 1980, a vice president of Ed's company discovered a way to take advantage of section 401(k) of a new IRS code. He proposed an innovative retirement plan that permitted matching funds from employers and gave employees both a tax break and a voice in deciding where their money could be invested.
Initially, Johnson Cos. failed to interest clients, including a bank and an insurance company, in the 401(k) plan because the clients didn't want to experiment with the new tax law.
Instead, Johnson Cos. allowed its own 80 employees to sign up for the plan. Information about the new plan was published in a trade newsletter, and eventually, stories about 401(k) plans and the Johnson Companies were published in The Inquirer, the New York Times, and The Wall Street Journal.
Just imagine how many people he impacted by creating those opportunities.
And now he was personally creating opportunities for me.
In 2012 Ed died of prostate cancer, which he battled for 22 years. He was 82.
He left a significant legacy.
Over the course of his lifetime, Ed was an active supporter of educational, religious, civic, and scientific organizations. He joined the Gettysburg College Board of Trustees in 1977 and subsequently served as chair of the Board. In 2010 he was elected an honorary life trustee. He was a board member of the Lincoln Prize of the Gettysburg College, which awards annual prizes to authors of new books about the Civil War era.
He was ordained as an Elder of the Newtown Presbyterian Church and as a Stephen Minister, and most recently was a leader of a career networking group helping unemployed individuals from the church and community in their preparation and search for employment. He served the Presbytery of Philadelphia and served as Trustee of the Presbyterian Church (USA) Foundation of Louisville, KY.
Mr. Johnson was active in the Civil Rights movement in the early 1960s, and in 1964 was a founding member of the Newtown Improvement Association. The efforts of this group and its volunteers resulted in decent housing and improved racial relations. In 2005, he helped establish the Friends of St. Mark to support St. Mark A.M.E. Zion Church of Newtown in its mission for social change and equality in the community.
His civic work continued in Newtown in the late 60s with the start of St. Mary Hospital. He was a member of the Founders Council, formed in 1967, to promote the cause of building the hospital. He served as the first lay chairman of St. Mary Hospital, and most recently, he has been a member of the St Mary Foundation planned giving council.
He served on the Board of Governing Trustees of The Jackson Laboratory of Bar Harbor, ME, which produced Nobel Prize-Winning cancer research and was honored with the Philanthropy Award at its 2010 Annual National Council dinner.
That's a ton of honors, but that isn't his real legacy.
The real legacy is in the people he mentored along the way.
Ed treated me almost as his adopted son.
I know he adopted hundreds of people along the way because everyone he introduced to me had been profoundly impacted through this remarkable man's mentorship.
Ed's company made him wealthy, but that wasn't the core of his being.
I'm not aiming for Edwin T. Johnson's level of financial wealth.
But …
Every time I get to make a difference in someone's life, my legacy grows.
I have a few "adopted sons and daughters" and while I may never reach the impact that Ed Johnson had on so many, I see the impact growing every day and a portion of the impact that I make goes all of the way back to Ed Johnson.
You get to make the choice about how much further it goes.
After all, you make a difference whether you want to or not.
So why not take Ed's example and make a positive difference.
And why not take Ed's example and make that impact massive?
Ed was doing the little stuff.
It's the small things that count and we can all do those small acts of kindness.
If you keep at it every day, it becomes a habit.
Habits create impact one step at a time.
Or one life at a time.
Small acts of kindness from Ed touched my life.
Maybe I can do something to make your life even better.
Let me know if I can help.
And if somehow I have impacted your life, keep that good stuff going.
It would make Ed happy.
All the best,

Ken McArthur
Best-Selling Author and Producer
KenMcArthur.com
The Impact Factor Movie
The Impact Masterminds