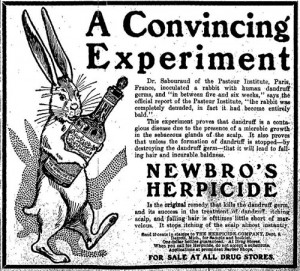 Scientists estimate that the human body is made up of around 10 trillion cells in total. Your skin makes up about 16 percent of your body weight, which means you have roughly 1.6 trillion skin cells [source: BBC].
Of course, this estimate can vary tremendously according to a person's size. The important thing is that you have a lot of skin cells. Of those billions of skin cells, between 30,000 and 40,000 of them fall off every hour. Over a 24-hour period, you lose almost a million skin cells [source: Boston Globe].
Let's face it, you couldn't stop it if you tried.
In the same way, you can't stop the impact that you have.
Your little flakes of impact are dropping all around you at an incredible rate that you can't stop.   Maybe it's not 30,000 and 40,000 impacts every hour, but it's closer than you think.
Every flake of impact you drop influences not only those people you directly move, but impacts countless others as the people you are influencing every day influence the people around them.
You shed impact like dandruff every moment of your life.
If you add it up, the math is HUGE, but the impact is even greater.
All the best,
Ken McArthur
Best-Selling Author and Producer
KenMcArthur.com
The Impact Factor Movie
The Impact Masterminds
The Impact Action Plan Workshops
P.S. Here's the addresses to find me on Twitter and Facebook …
Twitter:
http://twitter.com/KenMcArthur
Facebook:
http://www.facebook.com/pages/Ken-McArthur/20103565427
P.P.S. Hint, hint …
Want to learn everything I know for less than $15?
Click here to get my latest hardcover book!