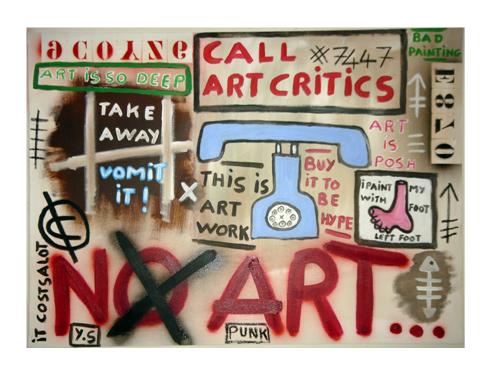 What do you do, when you work really hard on something, run it by the people you respect the most and the reviews are NOT want you hoped for?
Getting feedback is an "interesting" exercise. While I don't believe in the "the masses rule" over individual expression, it's clear that to have the impact you want with the audience you desire, the audience's feedback should be considered carefully.
If you are anything like me, you would love to have everyone come back with "Wow! Amazing, Perfect, Wonderful" but the truth is often more helpful — and due to the individual nature of art — often contradictory.
I try not to let it happen, but have to admit, It often hits me hard when I work on something really hard and then someone finds fault with it.
When that happens I try to just take a bit of time, possibly get more viewpoints and reflect on what the truth is.
The reason we try to get early feedback from trusted friends is so we can make things better before we expose it to a wider audience.
I try to make sure that I don't ignore any unpleasant truths — knowing that what I do is NEVER going to be perfect and at some point soon I need to lock it in and put it out there.
Then I make revisions and when I've done the best I can, I just release all of those critical comments and let the world make its own judgment.
What do YOU do?
All the best,
Ken McArthur
Best-Selling Author and Producer
KenMcArthur.com
The Impact Factor Movie
The Impact Masterminds
The Impact Action Plan Workshops
P.S. Here's the addresses to find me on Twitter and Facebook …
Twitter:
http://twitter.com/KenMcArthur
Facebook:
http://www.facebook.com/pages/Ken-McArthur/20103565427
P.P.S. Hint, hint …
Want to learn everything I know for less than $15?