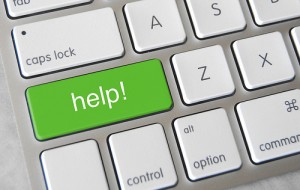 The question is … "What Works Best for YOU?"
I've been mentoring, teaching and collaborating for many years.
If you want to grow a highly engaged mass audience for your ideas products and services, I know I can help.
When I started helping people,  I always had the thought in my head, "What's the most inexpensive way that I can help people that want to grow with me?"
I think that came from the way I built many businesses over the years — I bootstrapped them.
Zero investment.  Make something out of nothing.
And it worked! — Well at least to a degree.
But actually, without thinking about it, I'd actually insulted the people I wanted to help.
If someone comes to you asking for your help, should you say, "Well, the CHEAPEST thing I can do is …"
Why not lead with "The BEST thing I could do is …"
What the best is depends on the person, their time and resources, where they are in their business and life journey, what their distractions are … and so much more!
If time and resources weren't a problem …
We ALL have limited time and resources, but if we ignored that fact for a moment and just dream that they weren't limited in any way …
The absolute best I could give you is to drop everything I'm currently doing and focus entirely on you and your project, devote all of insights, experience, relationships and skills to you and drop everything else I'm doing.
Back to reality …
Maybe dropping everything I'm doing right now to have an impact to work with you on your project is the best thing to do, because I want to have an impact in as leveraged a way as I can with the time and resources that I have and I never want to forget that!  Maybe your project is the answer to my dreams, your dreams and the dreams of millions of people who need what you have to offer.
If that's the case — let's do it!
I'd have to drop everything else.
There's a LOT going on these days in active projects, and yes, I've got people I love that need to be supported, but if you have something to make the world better and the time and resources to make it happen that's bigger than my Impact projects and impacts more people in a shorter time frame, let's talk about it.
That's a BIG project!
Most people aren't thinking at quite that level, but who knows, maybe one day, someone will come along with a huge project that will impact millions and the resources to make it happen, so I always mention that at the start.  You never know what's possible until you try.
Maybe we don't have to give up so much.
Maybe I don't have to give up the movie projects, events, masterminds and workshops I'm working on to help you!
What is the next best way to work with me.
Again, it depends on you and your situation.

Maybe I could mentor you.
If you are already operating a solid business, making money and want to really up the game, then maybe my highest level mastermind group is a good match.
The Impact Platinum Mastermind is $10,000 a year, meets at least 3 times a year throughout the country for 2 day live masterminds with no more than 12 AMAZING hand-picked people.
I know $10,000 is a chunk of money, so the perfect match for the Impact Platinum Mastermind is ALREADY successful, but wants to take things up a HUGE notch, because they already see the value of the long-term relationships and insights built into this type of high-level group.
For Impact Platinum Mastermind members, the bottom-line for a single insight can be worth 10 times their investment, precisely because they have a solid business in place.  Doubling your conversion rate or leads could result in tens of thousands or even millions of dollars — IF you are already operating a successful business.
So for the right person, the value is VERY apparent.  It's like getting a masterclass from a dozen amazing mentors, plus Impact Platinum membership includes personal mentoring from me for a year and all of the other live workshops and masterminds I do and resources that I bring from decades in business.
More info on masterminds at:
http://theimpactmasterminds.com/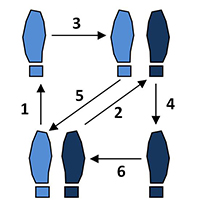 Need step-by-step to get things done?
Maybe you are just starting out or you want a more focused strategy and plan that's step by step actions you can take to increase your audience, create your products and increase your conversions.
In that case, maybe one of the workshops or a One Day Intensive Event is a good way to go. One Day Intensives are one solid day of small group mentoring and masterminding for anyone at any level.

Want to be in a Movie?
I'm producing a feature length movie called "The Impact Factor" and right now there's an opportunity feature you as a case study in it.
If you are chosen to be a featured case study you must be ready to …
Attend a special two-day intimate workshop that will teach you the Impact Action System for creating an audience of millions for your ideas, products and services.
Create your own Action Plan live at the event.
Put that Action Plan into proactive action all the way to completion over the next 90 days.
Agree to have your success story featured in my brand new book and feature length movie.
This powerful documentary film is about how we all make a difference — whether we want to or not — and how to leverage art, science and technology to have an even greater impact.
The Impact Factor Movie uses powerful stories to show the strategies, tactics and systems for maximizing your impact and how those principles can create exponential impact in a noisy world. Using vibrant, visual impact this remarkable movie tells the stories of people from all walks of life who are having an impact right now and how they reach millions with their ideas, products and services.
For information on Ken's Impact Action Plan Workshops go to:
http://impactactionworkshop.com/

Want to Get Your Product Done?
Even If You've Never Created ANYTHING, Don't Have ANY Specialized Knowledge, Don't Know Where To Start, Are Completely Lacking Technical Skills And Don't Have a Clue Where to Come Up With a Great Product Idea That Will Earn You Real Profits!
"Create Your Own Profit Machine As You Smash Through EVERYTHING That is Keeping You From Achieving Your Dreams…"If you still can't get your first info product done and you still struggle to convert your efforts into cash… and if you want a proven, practical, truly painless way to quickly overcome all of the annoying problems that hold you back from creating the life that you deserve to have right now…
… then you're about to experience a world where you can take advantage of an amazing, team of product creation experts … and feel the joy that comes from completing your product with a special group of giving, caring people who want to help you make a significant income quickly… even if you haven't made your first dime on the Internet yet!
You can even be a complete 'newbie' because …
NO experience necessary!
It doesn't matter what stage you are at right now, our experts will take you step-by-step through the process of getting your product done in a single weekend, but here's one thing you do need to know
For information on Ken's Get Your Product Done Workshops go to:
http://getyourproductdone.com/

Why Not Come to the Impact Event …
Don't forget the big multi-speaker Impact Event!
Get Three Days Filled With The Most Powerful Ideas, Techniques and Marketing Strategies You've Ever Experienced As You Create a Life-Time of Personal Relationships with Top-Level Partners, plus …
Your Own Action Plan to Experience Dazzling Freedom, Solid Finances and Remarkable Impact!
Goals of the conference
Celebrate over a decade of changing lives with the Impact family.
Build close lifetime relationships with top-level marketers and thought leaders.
Get Advanced Marketing Strategies and Tactics to build your own mass audience of millions of fans eager to follow your ideas and projects and fund your goals and dreams!
Learning Objectives
Expand your ideas, your mindset and your results as you touch the lives of millions.
Leverage multiple media channels to broaden your reach.
Discover the secrets of getting radio, television and press coverage
Explore how the Internet and social media can expand your audience
Experience the magic of learning to create a mass audience!
This is Perfect for YOU!
Authors, speakers, musicians, artists, celebrities, experts, marketers, advocates, non-profit organizations, corporations and anyone who wants to reach the masses, gain the knowledge, tools, experience and insights necessary to drive millions of people to their ideas, programs, products and services will crave this experience
For information on Ken's Impact Event go to:
Even More Events …
Check out all of my events and workshops at:
http://kenmcarthur.com/events/
The Impact Marketing Association
We are currently setting up Impact Chapters Globally and looking for Chapter Heads around the world, — contact us if you are interested in starting a chapter in your area — but to prove how powerful this concept is I'm personally heading the first Impact Chapter in the Greater Philadelphia Area.
Impact Chapter Membership includes local access to a live ongoing education series with world-class, pure content presentations, workshops and learning opportunities, combined with active partnering and networking over the lifetime of your membership.
Charter members will receive lifetime access to all of the events and workshops presented by the local chapter and as new chapters are added "guest" privileges at chapters in other cities.
Membership Benefits
Membership in the Impact Marketing Association provides a unique resource for comprehensive, timely information and perspectives that you won't find anywhere else, along with the resources, tools and connections to help your career flourish in the marketing community:
Access to latest industry trends and data
Unique community of peers with shared expertise
Advocacy for marketing best practices
Professional certification (Impact  Certified Professional Program)
Annual Impact Marketing Awards recognition and gala event
Professional Certificate Program (Impact Topic Level Certifications)
Workshops and events on timely issues which impact your effectiveness and profits.
All the info at:
http://impactmarketingassociation.com/

What about focused consulting?
I do a limited amount of focused consulting for projects – on site or virtually, ranging from a half day to years.  Costs vary from $1,000  to tens of thousands depending on the length of the project and whether it's on site -all customized to you and your projects.
If you want my insights on a specific short term project or question, maybe that's the best way to go.
Check out http://kenmcarthur.com/consulting/ for all the details.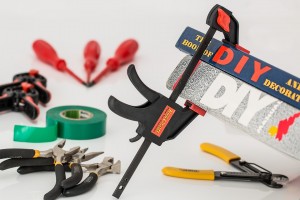 What if I want to learn on my own?
Then there are specific products like the Impact Action Plan or the Info Product Blueprint which are online, do it yourself courses.
What the best match is for you depends on how fast you want to make something happen — hopefully quickly — and what time and resources are available to you.
Bottom-line
Bottom-line, there IS a way for us to make magic together and the choice is up to YOU!  I want to create the biggest impact in the most leveraged way I can for YOUR projects.
If you have any questions just email me directly at ken @ kenmcarthur.com