Wednesday, October 19th – Baltimore, MD, Chicago, IL, Orange County, CA
My Impact and jvAlert Live events are amazing opportunities to network and learn with the best of the best, but there's one problem with those events for me personally — there's just not enough time.
I purposely keep the events intimate with an absolute cap of 150 attendees, but still …  Try multiplying 150 people times the hour or more I'd LOVE to spend with each person at the event and you come up with 150 hours.  Even if I were to go 24 hours a day for three days I couldn't spend that quality time with everyone.
But what if I could spend an entire day with you and a very small group of amazing people.
I'm talking about a group of under 10 people.
That's exactly what I did during my first "Day with Ken" event.
Although the full price of jvAlert Live events is $1,297 and the "Day With Ken Mastermind" was a much more intimate setting, I really wanted to keep the price affordable enough so that anyone could participate, so instead of pricing this like the high-level mastermind that it was, I kept the price down to only $97 for the full day event.
About 6 people  got together at the local Panera Bread and we spent an entire day talking about THEIR projects, the roadblocks they were up against and how to plow through them.  We kept going until we had talked about every question they had and explored countless opportunities.  Finally, we wrapped up with dinner at a local restaurant.
I did repeat "Day With Ken" events and we all had a blast.
That's why I've decided to do it again – But this time in the suburbs of Baltimore!
Wednesday, October 19th I'm going to do a repeat of my "Day with Ken" event in Nottingham, MD which is the suburbs of Baltimore.
Once again, I'll be keeping the cost down to only $97 for the entire day.
We will meet in the morning at 9 AM and spend the day working together on ANYTHING that you want to talk about.
This is NOT a day filled with presentations and instruction.
Here's your chance to pick my brain for as long as you like and to get to meet some great people who could be potential joint venture partners for YOUR project.
I preach it all the time, but at the risk of repeating myself …
It's all about building LONG-TERM relationships.
The huge advantage that you have in attending this event is that we get to spend that quality time together without the distractions of a room of a hundred or more people and that will give us the time to focus specifically on YOUR projects.
Now we are EXPANDING …
As you know, the Impact and jvAlert Live family come from all over the world and there are many more amazing people out there right now who I would like to have this amazing small group experience with, but unfortunately, I can't be everywhere, so I've made arrangements with two amazing people to kick off an expanded series of "Day With" events starting the same day as my Baltimore, MD event in Chicago, IL and Los Angeles, CA, lead by Mark Boersma in Chicago and Tom Kuntz in Orange County, CA.
In the Baltimore Area — Ken McArthur, Best-Selling Author
Ken McArthur, best-selling author of "Impact: How to Get Noticed, Motivate Millions and Make a Difference in a Noisy World," has enabled thousands of people to achieve amazing impact by championing the philosophy that partnerships and collaboration build value for everyone.
Ken challenges us to realize we ALL have an impact – whether we want to or not – on thousands of people who we touch in our day-to-day lives by demonstrating that simple things make a HUGE difference.
The popular host of a series of live events that bring together top-level marketers, entrepreneurs, business owners, corporations and non-profit organizations to create multi-million dollar joint venture relationships – he creates incredible, intense impact for product launches and multi-million dollar profits in surprisingly short timeframes.
Regularly asked to speak at leading marketing events, he has managed product launches ranked in the top 400 sites on the Internet. Ken McArthur is also the creator of AffiliateShowcase.com, a pioneering affiliate program search engine and directory system and the founder of the MBS Internet Research Center, which conducted the world's largest survey ever attempted on the subject of creating and launching successful information products.
Not satisfied to concentrate entirely on large organizations, Ken also works with select individuals to help them create a decent living utilizing the power of the Internet.
Ken was the official mentor for Sterling Valentine as he took his launch from ZERO to over $100,000 in less than 8 days. Ken and Sterling documented the process as a "proof of concept" for Info Product Blueprint a massive home study course that is the "bible" of info product creation.
Ken offers top-level coaching and mentoring programs designed to help individuals, corporations and non-profit organizations reach masses of people using the techniques, tactics strategies and systems that he has developed specifically to help people spread their ideas, products and services around the globe.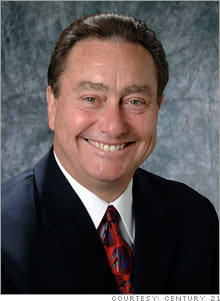 In Orange County, CA – Tom Kunz: recent past President and CEO of CENTURY 21 Real Estate LLC
Tom Kunz is the recent past President and CEO of CENTURY 21 Real Estate LLC. While there, he led CENTURY 21® as the franchisor of the world's largest residential real estate sales organization providing comprehensive training, management, administrative and marketing support for the CENTURY 21 System. The System was comprised of more than 7,700 independently owned and operated franchised broker offices in 66 countries and territories worldwide.
As an independent entrepreneur, Kunz served as president of CENTURY 21 Award, an independently owned and operated real estate brokerage with 12 offices and 750 sales associates and employees located throughout San Diego and Riverside counties in California. Under Kunz's leadership, CENTURY 21 Award was ranked as the No. 1 company in the entire CENTURY 21 System in 2004, generating more than $61,000,000 in gross closed commissions and 6300 closed sides of business last year.
Prior to entering the real estate field in 1970's, Kunz owned his own employment agency and served as president of a software company. Kunz, who served in the U.S Army in Vietnam, attended Weber State University and the University of Utah. He sits on the National as well as the Southern California Chapter Board of Directors for Easter Seals. Since the inception of its philanthropic partnership in 1979, the CENTURY 21 System has contributed more than $100 Million to Easter Seals.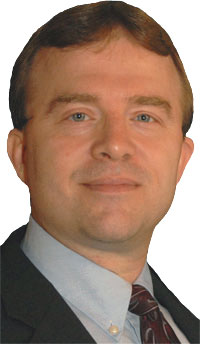 In Chicago – Mark Boersma: CEO of Synergy Solutions, Inc.
Mark Boersma, international author, speaker, and President of Synergy Solutions, graduated with three Bachelor's degrees: finance, management, and marketing.
Mark decided to start Synergy Solutions with the intent of building a conglomerate of 25 companies, each doing $60 million or more in business. In 1990, Synergy Solutions was born. Currently, the company is comprised of eleven divisions, which will become the foundation of those 25 companies.
Synergy provides solutions to professionals in different industries throughout the country, and Mark speaks all over the world regarding entrepreneurial development, team building, and personality assessment. Mark has also been published hundreds of times in industry publications and media worldwide. Mark has written a three book series entitled How to Get
Your Business to Make a Profit Without You.
Mark additionally volunteers significant amounts of his time for non-profit and community-based organizations. His life vision statement is, "I passionately seek to be the best steward with all that I have been gifted, and desire to touch the lives
of every single person in the world and make a huge difference in every area of their life."
Mark has been blessed with a marriage of 25 years and has seven wonderful children, ranging in age from 9 to 22 years old.
Mark has helped to start numerous successful companies and has started five non-profit organizations, two of which are international in focus.
Whenever Mark invests his life into the lives of others, has a fervent desire to help them have more fulfilling relationships with those they love, to assist in tripling one's effectiveness in their career, to increase one's income, reduce the number of hours they work, reduce their stress, and improve their life balance.
Whether you are talking to Mark one-on-one over the phone, attending a seminar/workshop he is leading, reading something Mark has published, attending a worldwide conference call, or listening to him on the radio – he seeks to change the way you see your life and the lives of those around you.
So what does it take to participate?
All you need is $97 and to be able to show up for the day on Wednesday, October 19th in one of our key cities.
No qualifications needed!
It really doesn't matter where you are right now — experienced marketer or brand new to everything.
Since we can talk about ANYTHING you want to talk about,  Tom, Mark and I will be there to take you from exactly where you are now and head you towards where you want to go.
For the Baltimore Area:
All you need to do is click here to register for Baltimore!
For the Chicago, IL Area
Complete payment for Chicago using the button below:
For the Orange-County, CA Area
Complete payment for Orange County, CA using the button below:
**Includes Admission only – Meals are not included in the registration fee.
***Because of the limited seats available, we can not issue cash refunds for ticket purchases, however if for any reason you are not able to attend our event, we will be happy to exchange your ticket purchase for any future event.
Let's get you to the next step today!
All the best,
Ken McArthur
Tobri.com
KenMcArthur.com
jvAlertLive.com
And more, more, more.
Click here to learn more about Ken McArthur
Terms of Service | Disclaimers |  Earnings Disclaimers | Privacy Statement