[flv]http://s3.amazonaws.com/learningseries/KevinNations.flv[/flv]
Kevin is the Ultimate Profit Mentor who likes to have fun and make a ton of leveraged money in the process. 90 days of entering the business. Now, he's the man behind the scenes of numerous Big Ticket seminar promoters and coaches/consultants where he sets up end-to-end profit systems that generate results in days and weeks, not months or years.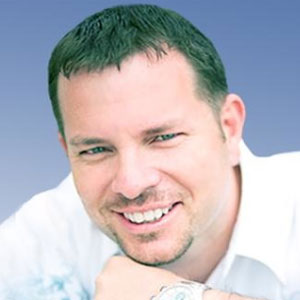 His strategies are designed to create the leverage and the focus to take his clients through the six figure monthly income barrier. He consistently sells out his workshops where he shares the end to end strategies he uses to grow his own businesses.
Kevin sits on the USA Today Small Business Advisory Panel. His businesses and strategies have been featured in "American Business Journal", "Bull Market" by Seth Godin, "Masters of Sales" by Ivan Meisner, and Guerrilla Marketing in 30 Days" by Al Lautenslager and J Conrad Levinson.
J Conrad Levinson shared this comment,
"…if you have a chance to learn from Kevin, don't miss it."
Register for the entire series now at:
http://budurl.com/LearningSeries
TWO Amazing Events on the Schedule Right Now!
"Day With Ken" – September 1st.
My Impact and jvAlert Live events are amazing opportunities to network and learn with the best of the best, but there's one problem with those events for me personally — there's just not enough time.
I purposely keep the events intimate with an absolute cap of 150 attendees, but still …  Try multiplying 150 people times the hour or more I'd LOVE to spend with each person at the event and you come up with 150 hours.  Even if I were to go 24 hours a day for three days I couldn't spend that quality time with everyone.
But what if I could spend an entire day with you and a very small group of amazing people.
I'm talking under 10 people max, so you can get very personal attention and it's priced at only $97 so ANYONE can afford the entire day long event.
Click here for all the details
jvAlert Live San Diego – September 16th – 18th 
Want to be with the best of the best?
Imagine working on your project with people like Ken McArthur, Mike Koenigs, Tom Beal, Kevin Nations, Tracy Repchuk, Simon Leung, Glenn Dietzel, Frank Sousa, Daven Michaels, Scott Paton, Warren Whitlock, Imal Wagner, Sohail Khan, Greg Writer and more, more, more!
They are ALL going to be at jvAlert Live San Diego, September 16th – 18th.
This is the grand-daddy of them all!
Click here for all the details on jvAlert Live
Let me know if there is any way I can help you get to these events.
They will change your life!
Let's get you to the next step today!
All the best,
Ken McArthur
Tobri.com
KenMcArthur.com
jvAlertLive.com
And more, more, more.
Click here to learn more about Ken McArthur
Podcast: Play in new window | Download
Subscribe: Apple Podcasts | Google Podcasts | RSS