By Invitation Only
Congratulations!
You are at this page because you received a personal invitation from one of the select members of my private Secret Inner Circle Group.
In case you haven't been following the news, there's a huge shift in what I'm doing and  jvAlert is going away as a brand after over a decade of changing lives.
If you haven't, you can read about it at:
https://kenmcarthur.com/theperfectgame
The good news is that we are kicking off very exciting NEW projects with even more impact to come in the coming months.
I haven't shared this with anyone other than about 50 charter members, but because you want to operate at the highest levels of collaboration, you were selected the very first to know about what's coming starting with this group right now.
Up until now it's been a secret … REALLY!
I've got a secret Facebook mastermind group that includes people like Joel Comm, Ray Edwards, Jeff Walker Frank Sousa, Karyn Greenstreet, Dan Nickerson, Terry Dean, Tom Beal, Russell Brunson, Jeff Mills, Marc Harty, Paul Myers, Dave Lakhani, Melanie Benson Strick, Colin Arthur Wiebe, Andrea J. Lee, Mike Merz, Rick Frishman, Stefanie Hartman, Joshua Shafran, Daven Michaels, Bob Debbas, Bob Yeager, Joe Polish, Willie Crawford, Georgina Sweeney, Sean Wander, Dr.Mani Sivasubramanian, Tracey Fieber, Rajesh Setty,Kevin Riley and more.
For over a year this group has been hand-picked, secret and I haven't allowed anyone I haven't hand-picked in.
That won't change, but after a year in secret, we are starting to open up the group beyond the original charter members …
We are moving to a 100% paid model that will up the level of engagement and keep the quality of members high.
New members will be accepted in stages.
For the first 50 members added there will be a $500 one-time lifetime membership fee.
For the next 50 the fee will double to $1,000 one-time lifetime membership fee.
After the first 100 we will substantially raise the membership fee.
Members will STILL be hand-picked, vetted and approved.
All messages to the group require moderator approval to make sure that this group is pure mastermind and collaboration at a very high level.
Plus, it will be easy for you to get your money back in full and even make money on this group.
If you refer a paid member who is accepted and completes payment you will be paid a 50% commission on the membership fee.
That means two people and your life-time membership is free.
Over two and you are in the profit.
The most important and very clear priority is to maintain the quality level of the members, so all memberships are based on approval and any member who doesn't maintain the standards of the group will forfeit their membership.
We have a VERY high quality standard to meet and I'm adamant about making sure we keep the interactions at the highest possible level.
So for you, it's high quality, qualified connections and potential collaborators.
I'm going to ask all of our members to participate in discussions actively and at a high level when you have something valuable to say.
I'm excited about inviting new, fresh faces to our group and eager to get started, so if you want to be one of the 50 just register below.
If for any reason your application is not approved, your registration fee will be refunded.
I am personally vetting every person I add – No marketing ploy here – it's really important to me that this be quality.
This is a VERY high level Secret Mastermind Group with a handpicked very small group of my friends including some "name-brand" people you will instantly recognize and really enjoy and some of the most talented heart-centered business success stories on the planet.
I know many of the members are already in top level masterminds, but this is a unique group.
These people are ALL amazing — standouts even among the remarkable group of speakers, authors, experts, business visionaries and success stories I've collected over the last decade or so — because …
WHO is in the group is very important and so is the WHY!
It's a fact, top-level people want to spend time with other remarkable people.
I'm USUALLY all about inclusiveness, taking people where they are and getting them to the next level and I have a number of places anyone can go to work together with high-level people, but the WHO in this group is only the best and the WHY is the magic that comes from giving and sharing with incredible thought leaders and visionaries.
The group is for sharing ideas, resources and personal assistance between top-level marketing and business professionals, not pushing products, launches or programs.
This group is secret on Facebook, so only members see the group, who's in it, and what members post.
I just want a small group of incredible people.
To be invited to this group, prospective members should be at the top of the game, abundance minded, giving, trustworthy and wanting to have a positive impact in the world.
They should also be experienced and successful already. This group is not for beginners, it's for the best of the best.
So bottom-line …
For the first fifty it's a one-time payment of $500 for a life-time membership.
After that it will double.
If you want one of the 50 slots, register now.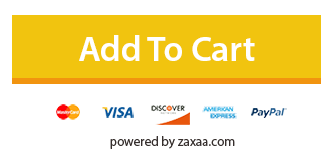 Like I said, If for any reason your application is not approved, your registration fee will be refunded.
Do give me a bit of time to review your application, but DON'T wait because, I'm only approving 50 quality people before the price doubles.
I'm looking forward to a great adventure spending time and sharing brilliant ideas and resources together.
Let's have some fun and do some good!
All the best,
Ken McArthur
KenMcArthur.com
jvAlertLive.com
OneDayIntensive.com
TheImpactFactor.com