Here's the link to your Joint Venture Basics Book in PDF format.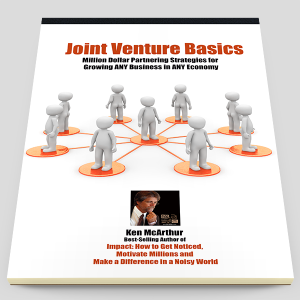 The key to joint venture success is finding people to joint venture with who can enhance your products and services and with building relationships with those people.
The Impact Event is a great way to build relationships with some really terrific people.
If you're really looking for high quality, if you really want results and if you really want to build relationships, I don't think you can get much better than being at The Impact Event.
But the most important thing is to actually do something. If you don't start – it will never happen.
The sky is really the limit. Just go out there and do it!
If I can personally help you in any way, just take a look at: https://kenmcarthur.com/help.
I'd be happy to help you in any way that I can. I wish you all of the best of success in whatever you do.
All the best,
Ken
Ken McArthur