Ken McArthur hosts in excess of 30 events each year ranging from intimate masterminds to powerful workshops and multi-speaker events.
There are only a total of 30 audience seats available for this special livecast and mastermind, but if you can be there you will have the opportunity to be part of something very special.
This is an opportunity to spend 3 solid days and nights with some of the brightest minds in marketing and business in an extremely intimate setting and build relationships that will last a life-time.
Lots to do!
Get new insights and inspiration from our Impact Faculty
Bring your projects and ideas and mastermind with the best of the best.
Find partners and resources you didn't imagine were available.
We are handpicking the attendees to make sure that all thirty audience members will bring a wonderful, positive impact to the entire group, but we are NOT trying to exclude anyone.
If you have an interest in attending please let me know right away by sending me a quick email directly at ken@impactlivecast.com
If I don't know you personally, please tell me about yourself and why you would like to attend.
If I already know you just let me know you want to be there.
Each ticket is $297 and because there are only 30 seats all ticket sales are final and non-refundable — HOWEVER, if for any reason you can't attend, just let us know in advance and you can send a friend in your place or put your ticket price towards a future event.
I'll personally read your e-mail and assuming that it's a good match,  I'll send you a special invitation to participate at the live event on June 22nd – 24th.
As soon as you get the invitation, please complete the payment for the ticket and that will lock in your spot.
It's first come, first served once we issue the invitation, so don't wait to claim your spot.
Only the first 30 people who complete payment will be able to attend, because we physically don't have any more seats.
---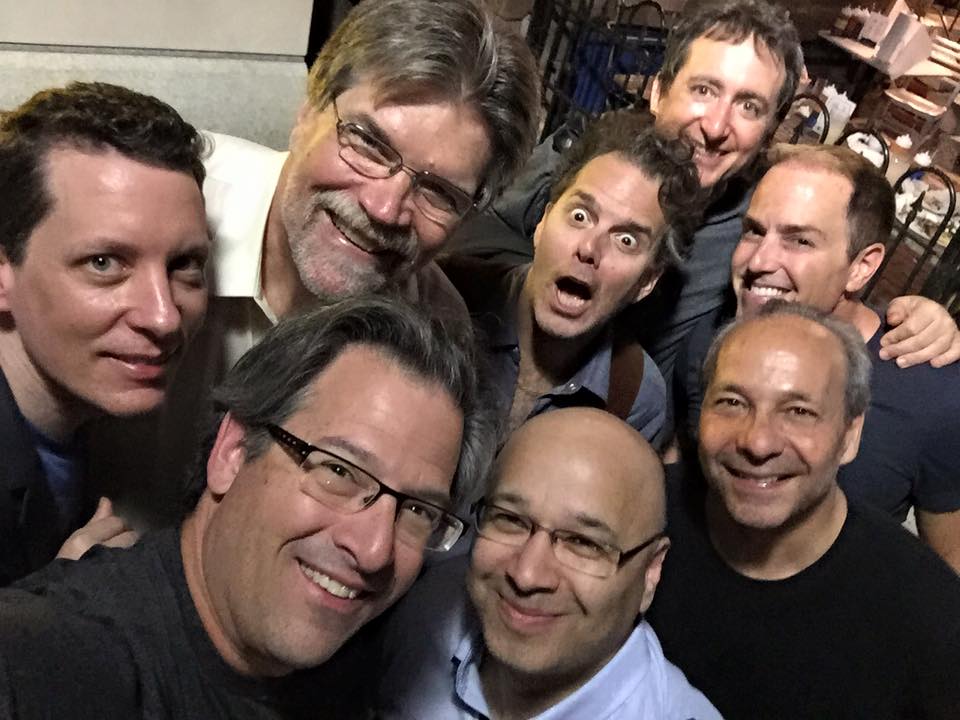 The Impact Event
Get Three Days Filled With The Most Powerful Ideas, Techniques and Marketing Strategies You've Ever Experienced As You Create a Life-Time of Personal Relationships with Top-Level Partners, plus …
Your Own Action Plan to Experience Dazzling Freedom, Solid Finances and Remarkable Impact!
Goals of the conference
Celebrate over a decade of changing lives with the Impact family.
Build close lifetime relationships with top-level marketers and thought leaders.
Get Advanced Marketing Strategies and Tactics to build your own mass audience of millions of fans eager to follow your ideas and projects and fund your goals and dreams!
Learning Objectives
Expand your ideas, your mindset and your results as you touch the lives of millions.
Leverage multiple media channels to broaden your reach.
Discover the secrets of getting radio, television and press coverage
Explore how the Internet and social media can expand your audience
Experience the magic of learning to create a mass audience!
This is Perfect for YOU!
Authors, speakers, musicians, artists, celebrities, experts, marketers, advocates, non-profit organizations, corporations and anyone who wants to reach the masses, gain the knowledge, tools, experience and insights necessary to drive millions of people to their ideas, programs, products and services will crave this experience
For information on Ken's Impact Event go to:
---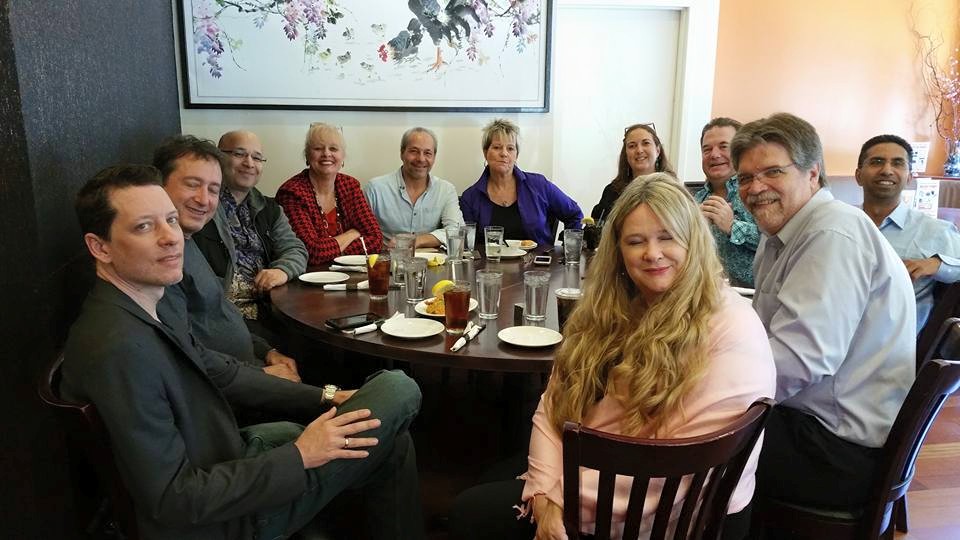 The Impact Platinum Mastermind
Successful people have very busy lives and to be blunt, they usually want to mastermind with people who are at or above the level they are at right now. That's why the mix of a group like a group like this is so important.
The IMPACT PLATINUM MASTERMIND IS A HAND-PICKED, DELIBERATELY MATCHED, VERY HIGH LEVEL, FOR HIGH ACHIEVERS AND LIMITED TO 12 MEMBERS.
I started with the people I wanted to mastermind with the most and then invited people that I think will be a perfect match for people I first put in the group because…
They are already operating at a very high level.
They will contribute in a powerful way to the group.
They will match the spirit and goals of the group.
The investment to be in the group is $10,000 per year.
Imagine 6 to 12 of the people YOU most want to work with in a group that meets in person three times a year for a day or two on an on-going basis with an online platform for maintaining those relationships in between the live events, plus an options 4th event just for fun.
We will decide as a group exactly where to hold the events, how to schedule them and what format the events will take.
I handpick people for this group one by one, because there's a nagging desire in my brain to take things up a notch.
Higher level, not lower.
A longer time-frame, not less.
More commitment, not less.
Deeper involvement, not less.
Okay, not exactly a marriage, but at least a year long-relationship.
At the end of the year, we can decide if we want to extend it, but here's the level of commitment.
One year commitment
3 – "meet in person" 1 – 2 day masterminds
6 – 12 people in the mastermind
All invested serious entrepreneurs who are hand-picked, for quality, positive generous spirit, clear synergy and high commitment level.
For information on Ken's top-level mastermind groups go to:
http://theimpactmasterminds.com
---

Infinite Reach Event
Some dear friends and I went out after the Impact Event and talked about the future and I was encouraged to consider producing a two day, top-level mastermind event. No pitch. $2,500 attendance by invitation only.
The members of my top-level Impact Platinum Mastermind would of course all be invited at no charge, because they get everything I do as part of being in the Impact Platinum Mastermind.
I've always had a vision of getting all of the best people I know in a room at the same time and I know a lot of people. Of course, life gets in the way and everyone can't make it on any given two days, but even if half of these people were in the room at the same time it would be incredible — guaranteed.
I started compiling a list of people to invite off the top of my head, but I know my memory and I certainly don't know all of the incredible people in the world. Here are a few of the people already on the invitation list — I'll add more later as they come to mind.
I'd love to know who else you think I should invite.
Dan Auito, Mitch Axelrod, Matt Baccak, Tom Beal, Larry Benet, Chris Brogan, Troy Broussard, Les Brown, Todd Brown, Chasen Chess, John Chow, Debz Collins, Lee Collins, Joel Comm, Diane Conklin, Sami Crowley, Don Crowther, Lou D'Alo, Bob Debbas, Berny Dohrmann, September Dohrmann, John Lee Dumas, Declan Dunn, Ray Edwards, Derral Eves, Sami Fab, Tim Ferris, Mike Filsaime, Kellan Fluckiger, Pat Flynn, Michel Fortin, Kathleen Gage, Rosalind Gardner, Kim Garst, Kevin George, Issamar Ginzberg, Susan Conrad Guiher, David Hancock, Cathy Cunningham Hankinson, Bill Harrison, Steve Harrison, Stefanie Hartman, Marc Harty, Simon Hedley, Vickie Helm, Greg Hickman, Diane Hochman, Larry Hochman, Shaqir Hussyin, Michael Hyatt, Robert Imbriale, Bruce Inouye, Rachna Jain, Guy Kawasaki, Jenn Kaye, Bob Kittell, Noam Kleiman, Mike Koenigs, Holly Kolman, Marc Kossman, Bryan Kramer, John Kremer, Michael Krisa, Dave Lakhani, Milana Leshinsky, Jeannie Levinson, Jill Lublin, Izabela Lundberg, Alex Mandossian, Perry Marshall, Tamara McCleary, Sean McCullough, Steven Memel, Daven Michaels, Dan Miller, Jeff Mills, Armand Moran, Donna Moyer, Michael Neal, Dan Nickerson, Joseph Peck, David Perdew, Damian Skipper Pitts, Joe Polish, Michael Port, Amy Porterfield, AJ Puedan, Cliff Ravenscraft, Tracy Repchuck, Ken Rochon, Steven Rowell, Darren Rowse, Lori Ruff, Alfredo Saloma, Gonzalo Saloma, Thom Scott, Rajesh Setty, Yanik Silver, Anik Singal, Felicia Slattery, Mari Smith, Gordon So, Brian Solis, Steve Sponseller, Michael Stelzner, Clark Stevenson, Linda Stirling, Georgina Sweeney, Stuart Tan, Joel Therien, Andrea Vahl, Sterling Valentine, Christopher Vogelmann, Viveka Von Rosen, Jeff Walker, Richard Weiler, Colin Wiebe, Carrie Wilkerson, Bob Yeager, Sue B. Zimmerman.
If YOU want to attend …
Apply here: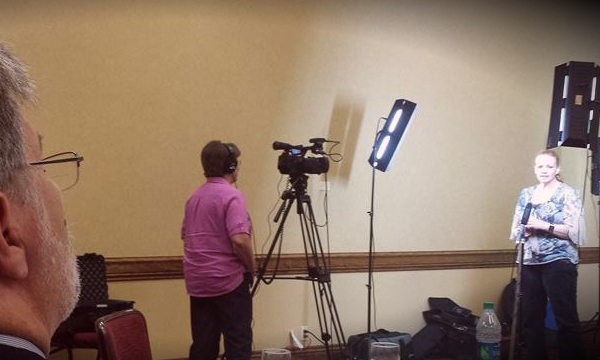 Impact Action Workshops
Case Studies for The Impact Factor Movie
I'm producing a feature length movie called "The Impact Factor" and right now there's an opportunity feature you as a case study in it.
If you are chosen to be a featured case study you must be ready to …
Attend a special two-day intimate workshop that will teach you the Impact Action System for creating an audience of millions for your ideas, products and services.
Create your own Action Plan live at the event.
Put that Action Plan into proactive action all the way to completion over the next 90 days.
Agree to have your success story featured in my brand new book and feature length movie.
This powerful documentary film is about how we all make a difference — whether we want to or not — and how to leverage art, science and technology to have an even greater impact.
The Impact Factor Movie uses powerful stories to show the strategies, tactics and systems for maximizing your impact and how those principles can create exponential impact in a noisy world. Using vibrant, visual impact this remarkable movie tells the stories of people from all walks of life who are having an impact right now and how they reach millions with their ideas, products and services.
For information on Ken's Impact Action Plan Workshops go to:
http://impactactionworkshop.com/
---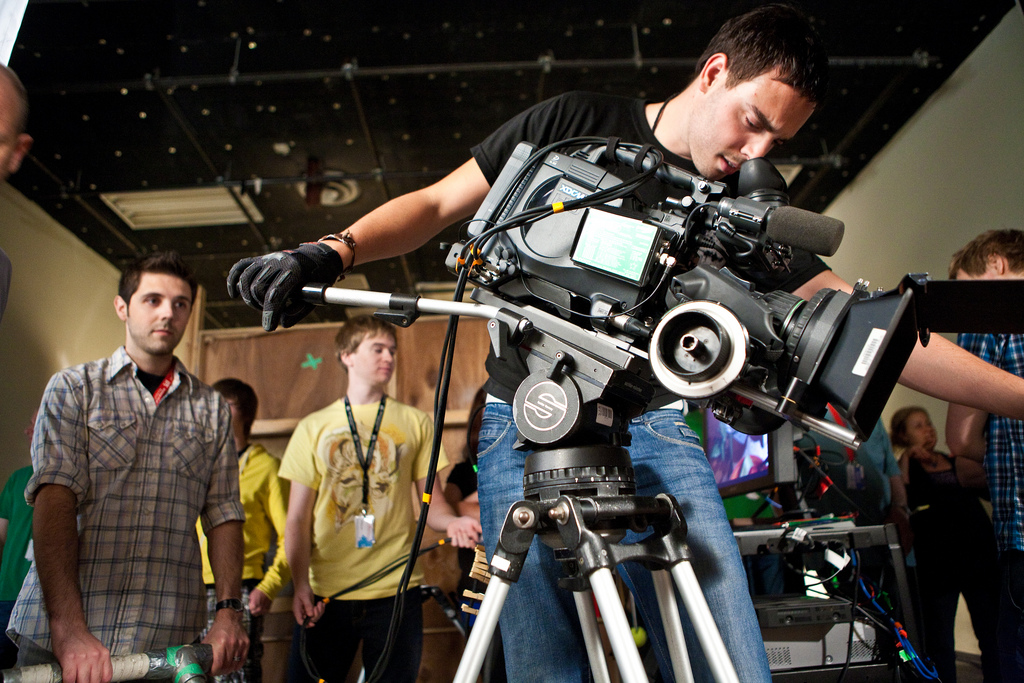 Get Your Product Done Workshops
Even If You've Never Created ANYTHING, Don't Have ANY Specialized Knowledge, Don't Know Where To Start, Are Completely Lacking Technical Skills And Don't Have a Clue Where to Come Up With a Great Product Idea That Will Earn You Real Profits!
"Create Your Own Profit Machine As You Smash Through EVERYTHING That is Keeping You From Achieving Your Dreams…"If you still can't get your first info product done and you still struggle to convert your efforts into cash… and if you want a proven, practical, truly painless way to quickly overcome all of the annoying problems that hold you back from creating the life that you deserve to have right now…
… then you're about to experience a world where you can take advantage of an amazing, team of product creation experts … and feel the joy that comes from completing your product with a special group of giving, caring people who want to help you make a significant income quickly… even if you haven't made your first dime on the Internet yet!
You can even be a complete 'newbie' because …
NO experience necessary!
It doesn't matter what stage you are at right now, our experts will take you step-by-step through the process of getting your product done in a single weekend, but here's one thing you do need to know
For information on Ken's Get Your Product Done Workshops go to:
http://getyourproductdone.com/
---
One Day Intensive Events
My Impact events are amazing opportunities to network and learn with the best of the best, but there's one problem with those events for me personally — there's just not enough time.
I purposely keep the events intimate with an absolute cap of 150 attendees, but still …  Try multiplying 150 people times the hour or more I'd LOVE to spend with each person at the event and you come up with 150 hours.  Even if I were to go 24 hours a day for three days I couldn't spend that quality time with everyone.
But what if I could spend an entire day with you and a very small group of amazing people. Coaching and mentoring you personally on your way to success.
Small Group Mentoring!
We spend an entire day talking about YOUR projects, the roadblocks YOU were up against and how to plow through them.  We keep going until we talk about every question YOU have and explore countless opportunities.
For information on Ken's One Day Intensive Events go to:
---