Wednesday, March 6th 9 AM – 5 PM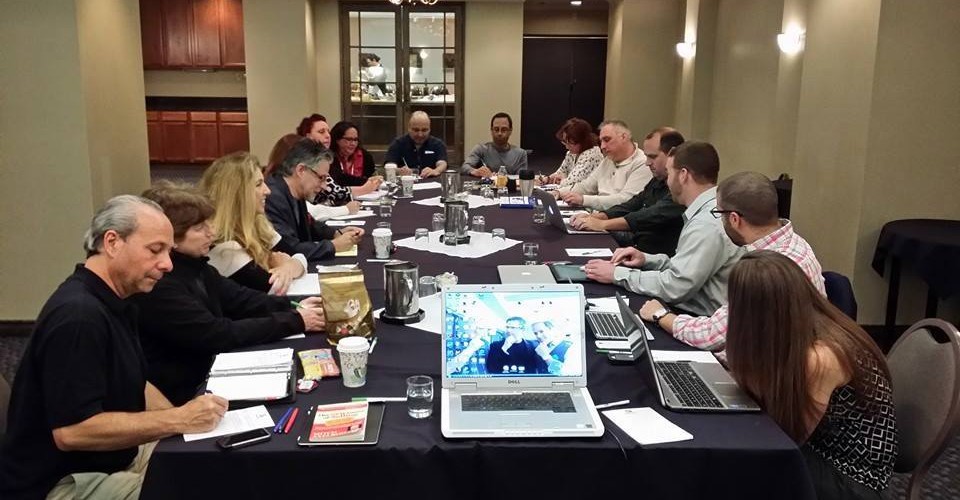 Over a decade ago, Frank Garon, Mike Merz, Andy Jenkins, and I got together for lunch. As a result, I started producing events and LOTS of stuff happened. Yeah, millions of people and dollars connected because we got together for lunch.
"Fast Forward" a decade or more and Frank Garon and Mike Merz have both agreed to get together with me on Wednesday, March 6th for an intimate mastermind all day before we kick off the Grand Opening of the Impact Marketing School.
My larger events are amazing opportunities to network and learn with the best of the best, but there's one problem with those events for me personally — there's just not enough time.
I purposely keep the events intimate with an absolute cap of 150 attendees, but still … Try multiplying 150 people times the hour or more I'd LOVE to spend with each person at the event and you come up with 150 hours. Even if I were to go 24 hours a day for three days I couldn't spend that quality time with everyone.
But what if I could spend an entire day with you and a very small group of amazing people. Coaching and mentoring you personally on your way to success.
Small Group Mentoring!
We spend an entire day talking about YOUR projects, the roadblocks YOU were up against and how to plow through them. We keep going until we talk about every question YOU have and explore countless opportunities.
This is time with some of the best in the business and it's perfect no matter what level you are currently at!

When you are starting out, you want to learn from the best. And, when you are more advanced, you crave time with people like Frank and Mike.

We built relationships the last time we met that lasted over a decade and YOU can build those relationships right now!
Bring your dreams, your problems and your vision for a better future and we will help you make something great happen.
Then stick around for the evening festivities with some great presentations and fantastic networking!

This is NOT a Multi-Thousand Dollar Mastermind — although it could be.
Total investment is only $97 for the entire day.

But, you must register now, because space is limited and time is short.
You can earn back this investment with ONE idea, but you lose a decade of amazing results if you don't go.
Register right now and don't hesitate!