When:
January 24, 2013 @ 9:00 am – 4:00 pm
Repeats:
Monthly on 3rd Thursday, forever
Where:
Panera Bread
152 E Street Rd
Feasterville-Trevose,PA 19053
USA


Hey Thought Leader!
My Impact and jvAlert Live events are amazing opportunities to network and learn with the best of the best, but there's one problem with those events for me personally — there's just not enough time.
I purposely keep the events intimate with an absolute cap of 150 attendees, but still …  Try multiplying 150 people times the hour or more I'd LOVE to spend with each person at the event and you come up with 150 hours.  Even if I were to go 24 hours a day for three days I couldn't spend that quality time with everyone.
But what if I could spend an entire day with you and a very small group of amazing people. Coaching and mentoring you personally on your way to success.
Available to no more than ten amazing people.
We spend an entire day talking about YOUR projects, the roadblocks YOU were up against and how to plow through them.  We keep going until we talk about every question YOU have and explore countless opportunities.
The results are amazing!
Here's what Barry McLawhorn said after driving all the way from Alexandria, VA and attending my "Day With Ken" event.
Ken,

Coming to your "A Day WIth Ken Event" was a barrier-bursting experience.

Simple tweaks that you suggested to the "Let Us Help You Blog" have
lead indirectly (perhaps via the Law of Attraction) to the following:

1)  Nearly Free professional office space.
2)  Invitations to speak at events hosted by 4 organizations
3)  A No Cost Ad to 80,000 Upscale Households in the DC Metro
4)  Several unexpected co-branding and JV opportunities
5)  Reconnection with some old Internet Marketing buddies
6)  A budding mastermind of all of the talent I was seeking
7)  A license with a skilled social media firm to ease our workload

and 

One other pending deal that is too big and too confidential to disclose...

I expected great things ... I can't wait to drive 3 hours again
(from Alexandria,Virginia to Philadelphia to spend "A Day With Ken"
again!

--
Very truly yours,

Barry C. McLawhorn
Quick and powerful results!
We meet in the morning at 9 AM and spend the day working together on ANYTHING that you want to talk about.
This is NOT a day filled with presentations and instruction.
Here's your chance to pick my brain for as long as you like and to get to meet some great people who could be potential joint venture partners for YOUR project.
I preach it all the time, but at the risk of repeating myself …
It's all about building LONG-TERM relationships.
The huge advantage that you have in attending this event is that we get to spend that quality time together without the distractions of a room of a hundred or more people and that will give us the time to focus specifically on YOUR projects.
No qualifications needed!
It really doesn't matter where you are right now — experienced marketer or brand new to everything.
Since we can talk about ANYTHING you want to talk about, I'll be there to take you from exactly where you are now and head you towards where you want to go.
We help you evaluate your strengths and teach you to overcome challenges!
And we will make it easy for you!  That's what teamwork is all about!
Here's What Donna Serdula Said About One Day Intensive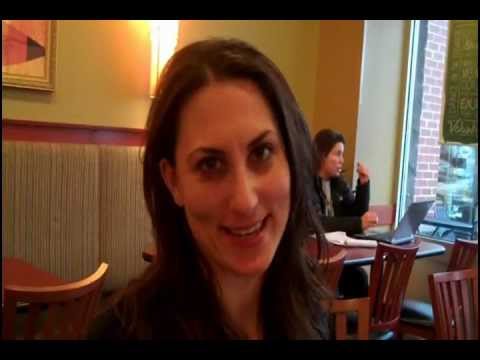 So what does it take to participate?
The regular price for this event is $997.00, but for a limited time I'm offering a special Early-Bird Discount to make this a no-brainer for you.
All you need is $497 and the ability to show up for the day in the suburbs of Philadelphia.
That's a $500.00 discount off the regular price!
Don't wait!  Let me know right now that you want to be there, because I HAVE to cap this one at 10 people.
Otherwise it turns into the same math problem with not enough time for everyone to have that quality time to focus on THEIR projects.
All you need to do is register here!
Let's get you to the next step today!
All the best,
Ken McArthur
KenMcArthur.com
TheImpactFactor.com
jvAlertLive.com
And more, more, more.
P.S. Got a note from television anchor/reporter Janet Vasil after she attended my last "Day With Ken" event!
Here's what she said …
Attending the "Day with Ken" event was an exhilarating
experience.  I and a handful of lively entrepreneurs spent an
entire day sitting around a table talking with Ken about our
individual projects and obstacles. 

Not only was I able to discuss my own plans and challenges
in detail with Ken face-to-face, but I learned from hearing about
the other participants' ventures and noting the insights and
suggestions Ken gave them. 

I am a former television anchor/reporter and I want to help
entrepreneurs, service professionals and other experts step into
the online spotlight to attract more clients and customers by producing
Done-For-You polished, professional social video marketing pieces for
them to use to share their story and spread their message to a wider
audience. 

My plan is to host one-day and multi-day "Get Virtually Famous"
workshops.

I came away validated that the actions I am taking to make this happen
are on the right track and committed to implementing ideas Ken gave me
to lay the groundwork for these future workshops by speaking to local
business groups, offering consulting service packages to individual experts
now and developing a membership site. 

If you care about succeeding in your entrepreneurial journey,
"A Day with Ken" is an opportunity well worth your time. 

Janet Vasil
YourMediaMoment.com
CrowdPleaserProductions.com
Get Marketing Advice, Event Updates and Free Resources Now!
Get the latest marketing techniques, resources PLUS refer 10 new subscribers and grab a very special top-10 video series for FREE!